Events
Author and Speaker Rhea Seddon speaks nationally sharing her stories and encouraging those with goals and dreams to reach for the stars. To see if Dr. Seddon is available to speak to your event, conference or organization, contact astronautrheaseddon@gmail.com today.
…………………………………………………………………………………….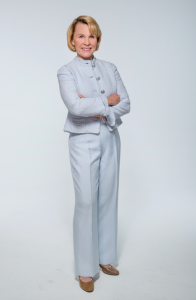 Dr. Seddon addresses and speaks to organizations and events such as commencement addresses, corporate events and conferences, cruise lines, women's groups, universities, healthcare facilities, and more.

For scheduling and fees please contact:
Speaking@RheaSeddon.com
EVENTS
2018

April

19th—Minnesota Council of Airports, Duluth, MN

March

29th—University of Tennessee Space Institute, Student Presentation Competition, Knoxville, TN

2017

November

16th—Washington, D.C. Aviation Museum, Washington D.C.
12th—Sigma Kappa Founders Day Luncheon, Houston, TN
2nd—4th Autograph Show, Kennedy Space Center, FL

October

19th—Young at Heart Luncheon, First United Methodist Church, Murfreesboro, TN

August

20th—Solar Eclipse program, William Dunn Center, Austin Peay, Clarksville, TN

July

13th – Janet's Planet, Wilson Center, Nashville, TN

June

14th—Agency for Healthcare Research and Quality National Conference, Cleveland, OH
12th—Tennessee Municipal League Murfreesboro, TN
8th-11th—SpaceFest  Tucson, AZ

May

19/20—Astronaut Hall of Fame (AHOF) Induction & Gala, Kennedy Space Center and Visitor Complex, FL

April

25th—Cum Laude Society of Webb School, New Member Induction ceremony, Bell Buckle, TN
22nd—Gala fund raiser Champaign Aviation Museum, Urbana, OH

March

February

14th—CABLE breakfast, Rutherford County

January

5-8—Awakening 2017, Sea Island at the Cloister
Additional Media & Video
3- minute videot